3RD ORDER AMBISONICS MICROPHONE FOR FIELD RECORDING

Light, mobile, and easy in use solution for recording 360-degree,
​spatial sound in the field.

Whenever you prepare a soundtrack for movies, games, or virtual reality projects you want your audio to be high quality, rich and realistic – perfectly combined with the picture. Searching for the best sources of characteristic sounds, you are exploring various locations even if at some of them, it is quite hard for you to move. In these challenging situations, your recording equipmenyour recording equipment must be light, mobile, and reliable. What's more, it needs to provide high recording resolution and be able to capture the undistorted, natural sounds you need.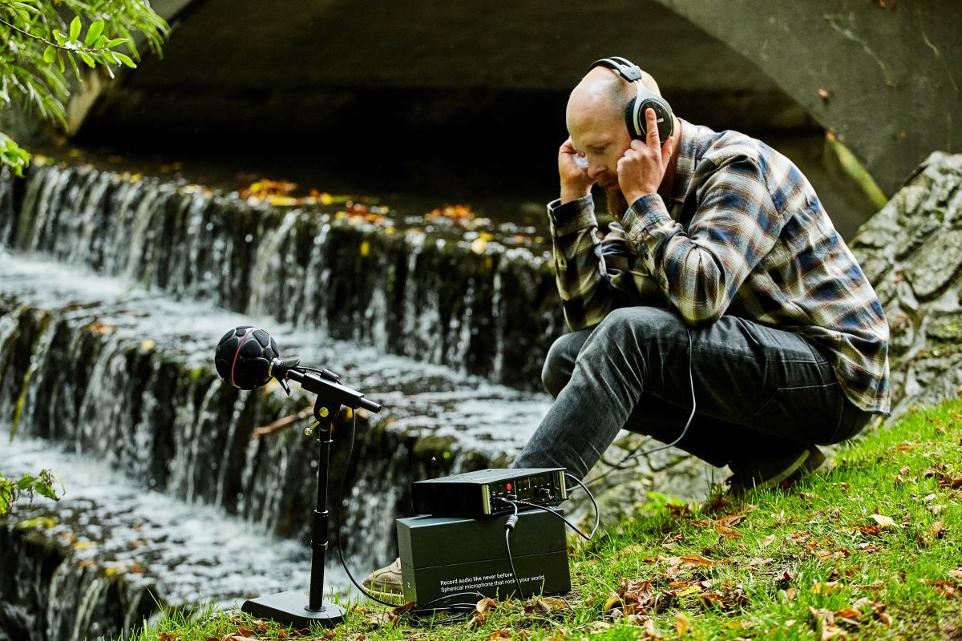 ZYLIA ZM-1 is a 3rd order Ambisonics microphone with 19 omnidirectional digital MEMS capsules distributed on a sphere and 24-bit recording resolution. With only 0.5 kilograms of weight and a simple USB cable connecting it to a laptop, Windows tablet, or ZR-1 portable recorder, ZYLIA ZM-1 is a perfect tool for all sound creators working in the field.

What's more, with ZYLIA ZM-1 you may record an entire 360-degree soundscape, take audio files to your studio and then manipulate Virtual Microphones' polar patterns and positions in already recorded material!
Capture the unique sound of ambiance with a great spatial resolution of 3rd order Ambisonics microphone array.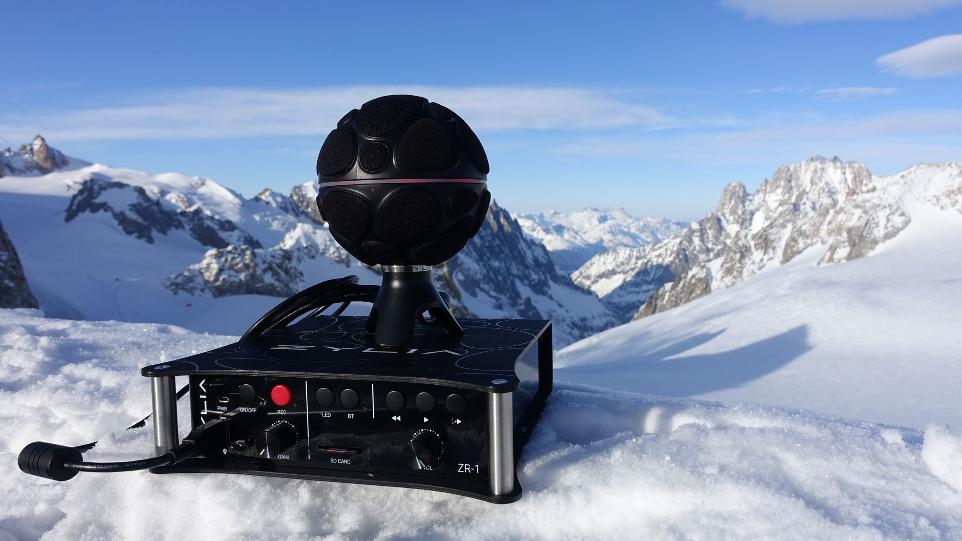 BENEFITS:

Light, mobile, and easy in use set for field recording
High recording resolution
360-degree, spatial recording
Unlimited post-processing possibilities
Virtual microphones technology
Recording directly to a laptop, iPad, Windows tablet, or ZR-1 portable recorder
Remote control via phone

ZYLIA ZM-1 microphone & ZR-1 recorder
ZYLIA ZM-1 microphone & Windows tablet

Configuration of ZM-1 for iPad
Binaural walk in the woods

Comparison Between Mono, Stereo, & Binaural From Ambisonics
This video showcases the difference between three sound reproduction techniques – mono, stereo and binaural from Ambisonics. Please, wear your headphones.

Notice how at the beginning the audio is like a point in the middle, then it gains more spaciousness by changing to stereo, and finally – it surrounds you from every side when it's binaural. Binaural audio lets you experience the recorded moments so naturally, as if you were there – such realistic reproduction cannot be achieved with standard recording techniques.

Water Relaxation Binaural 3D Audio in Heidelberg

Natural soundscape recorded on the hills above Parma

Sunset Binaural 3D Audio in Heidelberg

Test Zylia's software for free: ZYLIA Studio & ZYLIA Studio PRO plugin DOWNLOAD
Really impressed with this mic! We recorded ambisonic concerts with it and it was not only easy to setup, it performed extremely well. Really excited to see where Zylia goes next!
I love the microphone! I've been recording lots of HOA ambience and effects for use in my atmos projects.
​The technological aspects of this mic are a breakthrough. ​Anyone making music today should know about this mic.
​
SUBSCRIBE TO ZYLIA NEWSLETTER!
Sign up for a free newsletter. Stay informed about audio field content, new products, software updates and promotions.