FULLY NAVIGABLE ​AUDIO FOR VR & AR

ZYLIA 6 Degrees of Freedom Navigable Live Recorded Audio

Capture high-quality Higher-Order Ambisonics (HOA) sound fields of multiple points in the recorded scene simultaneously to create a volumetric audio experience.
​
Experience the freedom of experimenting with different spatial arrangements of the recording venues.
FOR WHOM:

VIRTUAL REALITY CREATORS - Offer a truly immersive virtual experience
CULTURAL INSTITUTIONS - Virtually reopen theaters and concert halls to the public
GAMING COMPANIES - Give the players a new immersive sound experience of your games
RESEARCH TEAMS - Broaden the horizon of your research field with navigable spatial audio
Created specifically to support production of six degrees of freedom (6DoF) and volumetric 3D audio experiences, the ZYLIA 6DoF VR/AR set allows audio engineers and creatives to place multiple customized ZYLIA ZM-1S devices around a sound scene to capture audio that supports truly immersive experiences with freedom of movement through the 3D space.

Immersive car experience
Here you can acoustically experience the car's interior and exterior by rendering the listener position in 6DoF.
Volumetric audio capture stage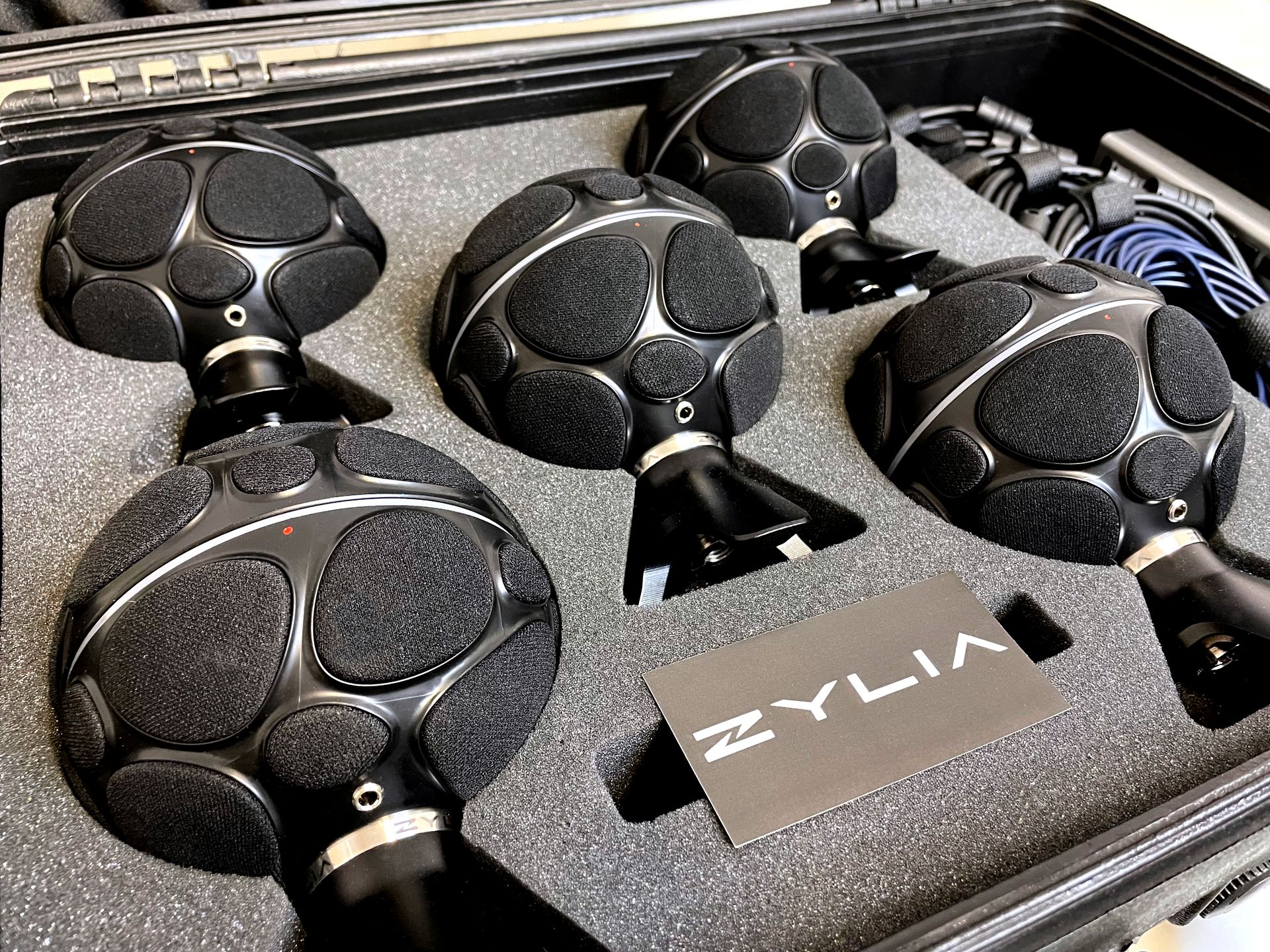 Customized ZYLIA ZM-1S microphone arrays:
​3rd order Ambisonics
Individually calibrated
Time code synchronization input


Possibility of connecting multiple microphones into one system:
Hardware driver
Recording and synchronization software
6DoF HOA rendering application

Test Zylia's software for free: ZYLIA 6DoF HOA Renderer plugin DOWNLOAD
Zylia's 6DOF system of multiple synchronized ZM-1S microphone arrays puts serious unprecedented sound capture capabilities in the hands of audio practitioners across many disciplines. What emerges is a new capacity for 3D processing and rendering of the music. We are pleased to be involved in this exciting development towards the enriched experience of listening to music.

Working with the Zylia 6DoF VR set was an amazing adventure and journey into the future of audio. It fitted perfectly the concept of Perspective Control Ambisonic Microphone Array (PCAMA) built from four ZYLIA ZM-1S microphones. Using this workflow brings a whole new range of possibilities in the recording postproduction.

​
SUBSCRIBE TO ZYLIA NEWSLETTER!
Sign up for a free newsletter. Stay informed about audio field content, new products, software updates and promotions.