Jerry Marotta

Jerry Marotta has recorded and toured with Peter Gabriel, The Indigo Girls, Hall and Oates, Tears For Fears, Elvis Costello, Paul McCartney, 10,000 Maniacs, Suzanne Vega and Los Lonely Boys to name only a few. Through his extensive touring experience and performances on hundreds of albums Jerry has worked with many of the greatest producers in the world.

As a performer or composer Jerry has contributed to various movie and TV projects including Small Miracles starring Judge Hirsch, Dovid Meyer, ABC's I'm with Her with Rhett Miller, and Survivor.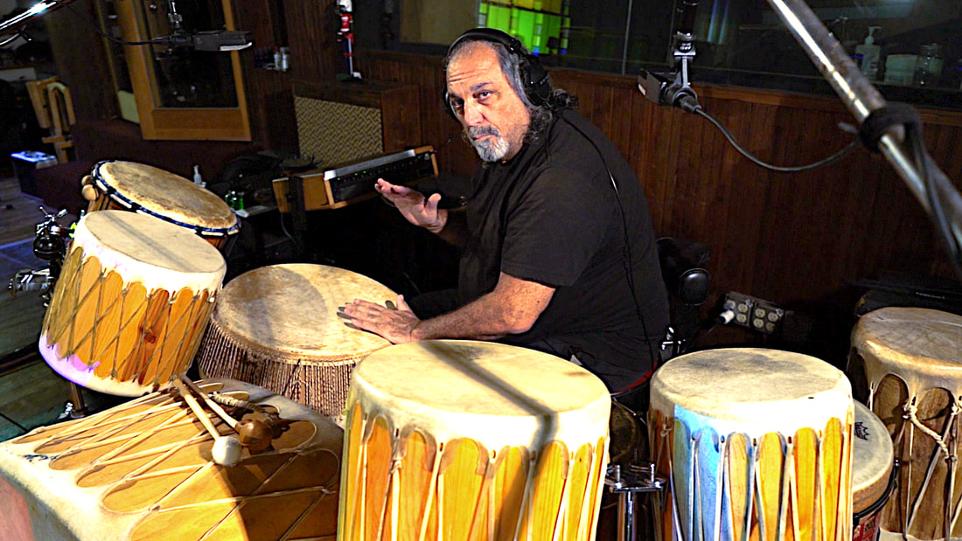 Currently Jerry is spreading his time between The Marotta Brothers Band (with Rick), The Fragile Fate with Rupert Greenall (The Fixx), Flav Martin, Security Project with Trey Gunn, Reelin' in the Years, and Annie & The Hedonists.
​Jerry now carries his experiences into his own career as a producer. All the skills he brings to studio sessions as a performer are now combined with album production. There are very few styles of music or personalities that he has not worked with! Jerry also contributed the production of two tracks to the Indigo Girls' 1200 Curfews album. Jerrys producer credits now include Kristin Hall, Larry Gowan, Andrew Caine, Pam Goldin, Gabriella Schaaf, Barbara Kessler, Ellis Paul, and Sarah Perrotta.
Word is getting out about Jerry Marotta's availability as a producer. We know him as one of the finest and most sought after drummers in the world. The albums he has produced speak for themselves.

He is already one of the world's most sought after drummers!

SUBSCRIBE TO ZYLIA NEWSLETTER!
Sign up for a free newsletter. Stay informed about audio field content, new products, software updates and promotions.