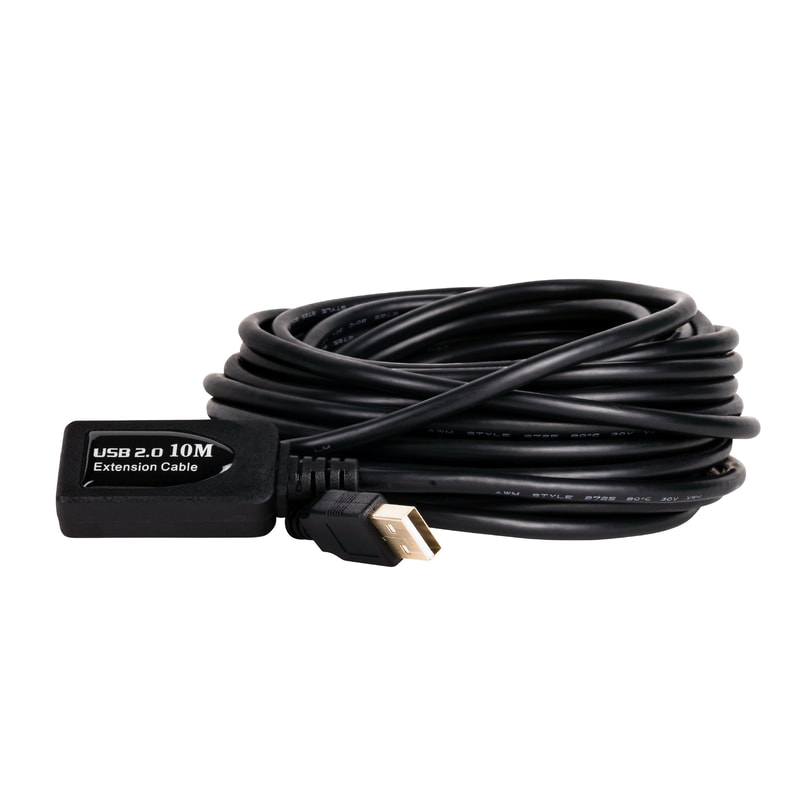 USB Active Extender 10m
Active USB extender for ZYLIA ZM-1 microphone array.
ZYLIA USB active extender
ZYLIA USB 2.0 Active Extension Cable Type A-Male to A-Female - 32 Feet (9.75 Meters) for ZM-1 and ZM-1S microphone array
With the 10-meter USB extender, you can operate the ZM-1 microphone from a distance. This solution is convenient for big rehearsal rooms, or venues, and is also great for outside recordings. With the extender, you can position the ZM-1 microphone optimally with respect to the sound scene and place your laptop or Windows tablet away from the action handy for recording and monitoring your production.

In The Box
32-foot (9.75 Meters) Type A-Male to A-Female USB 2.0 active-repeater extension cable.

Compatibility
Tested to work with the ZYLIA ZM-1 and ZM-1S microphone array. It also works with USB 2.0 and 1.1 devices; ideal for USB printers, scanners, speakers, USB display adapters, storage devices, keyboards/mice, and more.
Data Transfer Speed
USB 2.0 data transfer rate up to 480 Mbps. Providing consistent 5V DC for powering the ZM-1/ZM-1S (max. 0.5 A 2.5 W).
Big Venue Recordings
The extender allows you to prepare your recording setup in bigger venues and recording studios, also great for outdoor field recordings. 
Outdoor Recordings
Operate your ZYLIA ZM-1 microphone from a 10-meter distance. With this option, your ZM-1 microphone is in the middle of the recorded scene and your laptop/Windows tablet stays by your hand ready for recording.