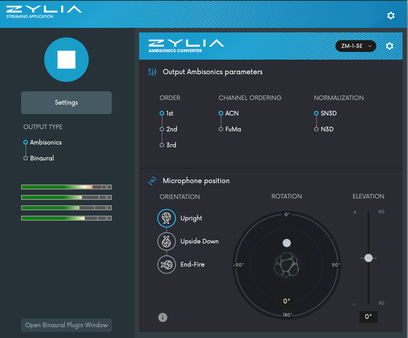 ZYLIA STREAMING APPLICATION

​ZYLIA Streaming Application is a solution for quick and easy setting-up live streaming of your music performance in the Ambisonics format. The core of this application is ZYLIA Ambisonics Converter that converts the ZM-1 multi-channel recordings into Higher Order Ambisonics (HOA).
With this tool, you can stream your audio content directly in HOA format (1st, 2nd, and 3rd order) or Binaural format by using an additional binauralization plugin. It can be easily configured with streaming software like OBS (Open Broadcaster Software) that allows combining your audio stream with a video stream and transmitting directly to most of the well-known multimedia platforms (e.g. YouTube, Facebook, Twitch, etc.). Also in addition to this application, we provide the beta OBS Plugin which is able to get direct output from ZYLIA Streaming Application, without using any virtual sound card.


Embedded B-format conversion with ZYLIA Ambisonics Converter (1st, 2nd, and 3rd Ambisonics order)

FuMa or ACN channel ordering & SN3D or N3D normalization

Software-based adjustment of ZYLIA ZM-1 microphone position


Multichannel HOA or 2-channel Binaural output mode
Supports OBS and other streaming tools
OBS Plugin which can get audio directly from ZYLIA Streaming Application

How to start with ZYLIA Streaming Application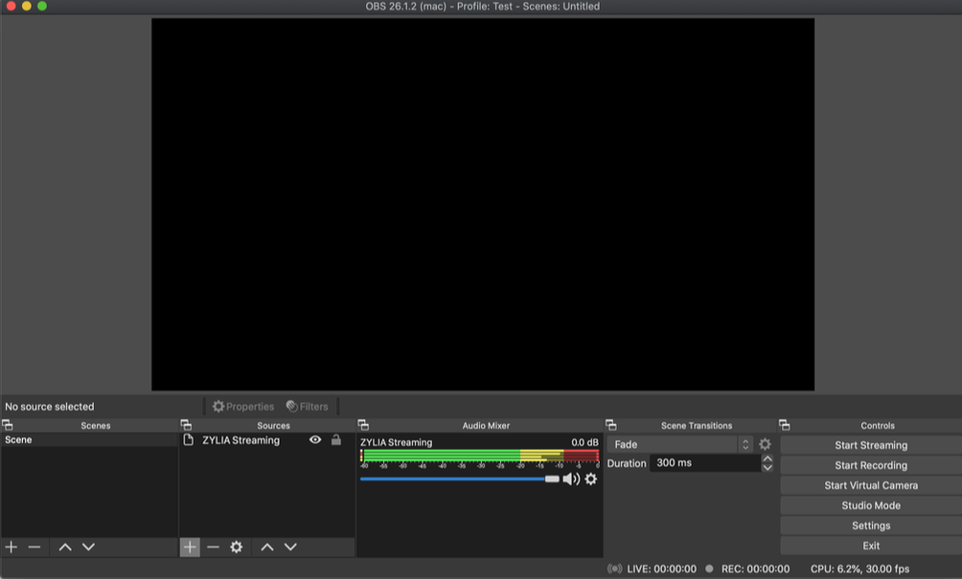 ZYLIA Streaming Application is available as an addition to all packages that contain the ZYLIA Ambisonics Converter plugin, eg. the ZYLIA PRO Ambisonics package.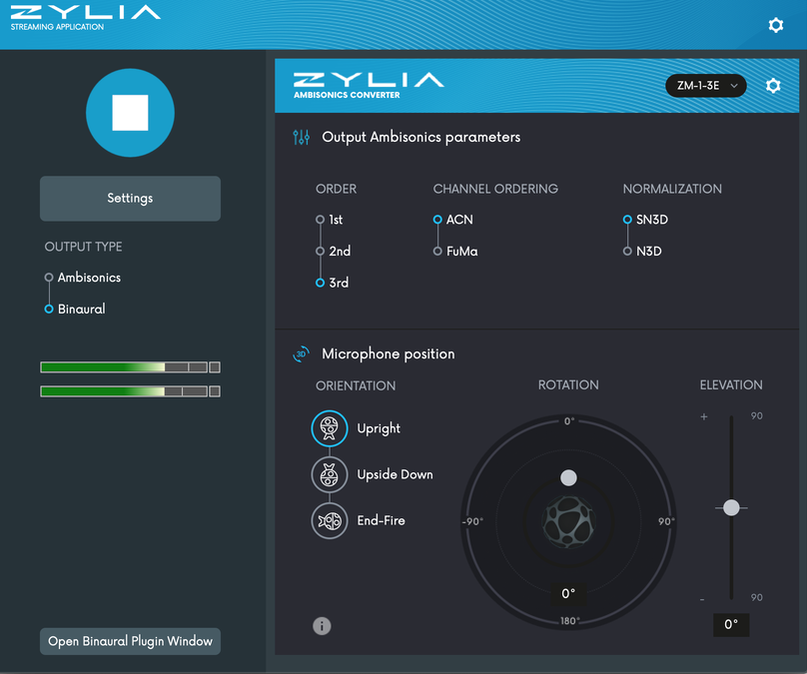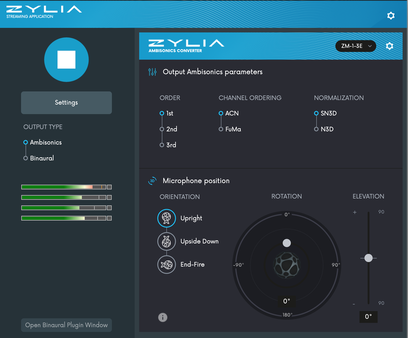 SUBSCRIBE TO ZYLIA NEWSLETTER!
Sign up for a free newsletter. Stay informed about audio field content, new products, software updates and promotions.